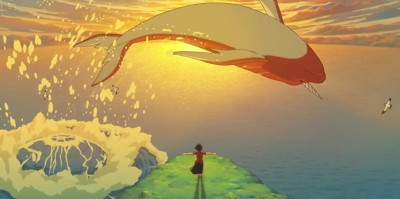 Wednesday 30 May 2018 6:00 pm
Cinema Lumière - Sala Mastroianni
Big Fish and Begonia
by Liang Xuan & Zhang Chun – Cina, 2016
(103', English Version with Italian subtitles)
Chun is a sea god with the shape of a girl; she lives in a parallel world, below the sea, where the sea becomes sky and everything is administered by strict cosmic rules. Among these rules there is one that can never be broken: when young gods close to their 16th birthday are called to visit the human world, they cannot get too close to humans, but just look them from afar. Chun, arrived on the surface, meets Kun, a young fisherman. The two will challenge the rules of the gods.
Described from critics as the Chinese response to Spirited Away by Miyazaki, the movie is an epic fantasy with an international breeze that sold out in all box offices.
Director:

Liang Xuan & Zhang Chun
Both from Tsinghua University, Liang went to a thermic engineering program and Zhang studied arts. In 2005 they started their own studio B&T and in the following twelve years they worked on Big Fish and Begonia, producing various short films in the meantime. Their vision becomes reality once Big Fish and Begonia is finally distributed in China with strong approval from the critic.