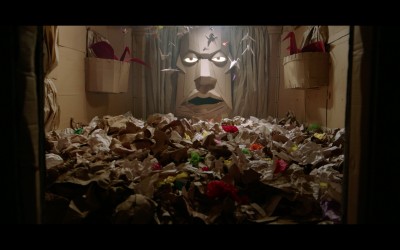 Friday 1 June 2018 10:00 pm
Cinema Lumière - Sala Scorsese
Dave Made a Maze
by Bill Watterson – United States, 2017
(80', O.V. with Italian subtitles)
Dave, a frustrated artist, builds a maze in his living room and entrenches himself inside of it. His girlfriend Annie gathers a team of crazy adventorouses for trying to recover him. Once inside, they will be prisoners of a fantastic world full od madnesses created by Dave, among traps, minotaurs and other crazy dangers.
Produced with few money by a team of indipendents full of ideas, Dave Made a Maze is a film full of inventions and screenplay, with surprising old style special effects.
Director:

Bill Watterson
Debuting director and co-screenwriter, he was a rock musician and he collected different acting experiences for cinema and television. He tells that since he was a child, he enjoyed making films with his videocamera VHS with his friends, reproducing typical situations of the action movies with ninja and alien invasions. Drawing from this imaginary, he gets with Dave Made a Maze to obtain a great success.