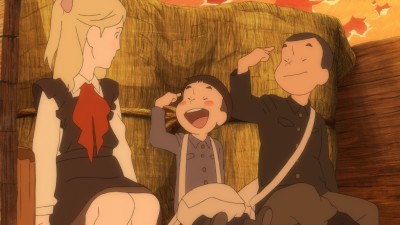 Wednesday 6 May 2015 2:00 pm
Cinema Lumière - Sala Mastroianni
Giovanni's Island
by – Japan, 2014
(102', DCP, Original version with Italian subtitles)
 Based on real events in the aftermath of World War II, Giovanni's Island is the little-told story of the Soviet occupation of Shikotan –a tiny island off the northern coastline of Japan– as seen through the eyes of two young brothers, Junpei and Kanta.
While the adults plot, Junpei and his brother forge unlikely friendships with the Soviet children as they try to make sense of their new surroundings.
Giovanni's Island is a touching and tragic tale of childhood innocence in political conflict.