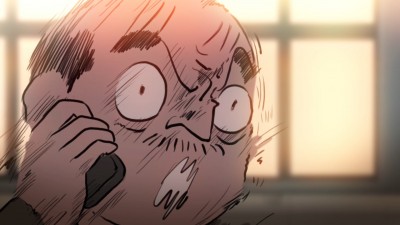 Tuesday 29 May 2018 4:00 pm
Cinema Lumière - Sala Mastroianni
I'll Just Live in Bando
by Yongsun Lee – South Korea, 2017
(85', O.V. with Italian subtitles)
JunKoo Oh, a 47 years old failed actor, teaches acting in school, gaining only frustrations from it. It doesn't get better with his family, his wife works too much, his daughter wants to go to a very expensive school and his son has troubles with the law. When he's offered a very important acting part, Oh is incredibly happy, just to be offered a permanent contract as an actor just after that. Whatever choice he makes, it will pay it dearly.
With the very low budget of 42.000 dollars, Lee hits the mark with a hard tale about daily frustrations.
Director:

Yongsun Lee
Born in 1989 in Seoul, he graduates from Chungkang College of cultural industries in the animation field. He debuts with Alone (2010) and gains the attention of the public with the title Try to Remember at 2011 BIFAN. Since then he constantly directed movies and in 2015 he won a triple crown at the Indie-AniFest with Toilet Concours (2015).