My Dogs, Jinjin and Akida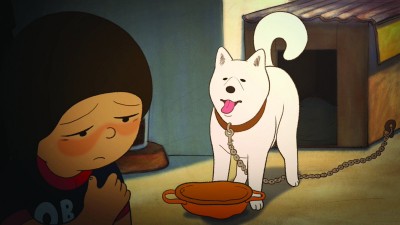 Thursday 31 May 2018 6:15 pm
Cinema Lumière - Sala Scorsese
My Dogs, Jinjin and Akida
by Cho Jong-duck – Corea del Sud, 2016
(67', O.V. with Italian subtitles)
Jae – young has two dogs, Jinjin and Akida, with which he shares his sad days, considering that his parents fight all of the time.
His life changes when Soon – young, Ki – sic and their mom come to live near his home. The boy confide to them that he would like that his father go away because he seems to love the dogs more than him. Gnawed by the envy, Jae – young throw out one of the dogs, with irreparabile consequences.
From South Korea an hard and exciting animation movie, in which the naivety feature contrasts intelligently with the rough examination of the human soul.
Director:

Cho Jong-duck
Cho Jong – duck was born in Tongyeong, a south province of Gyeonsang, in 1976. He graduated at Kyung – hee University, one of the best painting schools in Korea, he worked for the Oh! Production of Tokyo and lately he grant a diploma to the Korea Academy of Film Arts, in the animation sector. Already director of many short film, among them the many times awarded The Place of Man of 2012.