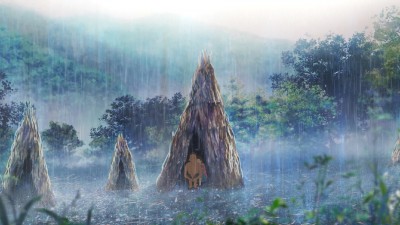 Friday 1 June 2018 4:00 pm
Cinema Lumière - Sala Scorsese
The Shower
by Jae-Huun Ahn – Corea del Sud, 2017
(48', O.V. with Italian subtitles)
The tale is set in the countryside and follows the meeting of a local boy and a girl that just moved in from Seoul. From the river bank to cultivated fields and countryside breeze, the two live spring days without cares, looking for shelter from the intense, but short downpours typical of the season, that represent the metaphor of their relationship.
The young south Korean director makes The Shower, short adaptation of the short story "The Shower" by Hwang Sun-Won, 1953. The director and artist, that declares that he is still following the ideal of "wanting to draw that care, that colours that touch the heart", accompanies the plot with fascinating backgrounds, with a faint and meticulous hand, offering a delicate story with a strong emotional impact.
Director:

Jae-Huun Ahn
He begins his career as an animator and soon he creates his own studio, Meditation With a Pencil, that immediately gains importance in the south Korean animation scene. His beginning goes back to 1998 with the short film One Day of Hitchcock that gained many awards in Korea and was selected by many international movie festivals. Right now, Jae-Huun Ahn is in the middle of many different projects.