Window Horses: The Poetic Persian Epiphany of Rosie Ming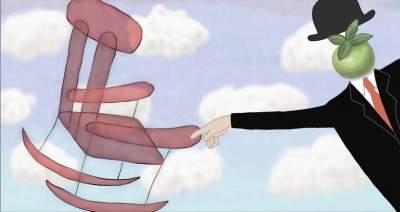 Saturday 2 June 2018 2:00 pm
Cinema Lumière - Sala Mastroianni
Window Horses: The Poetic Persian Epiphany of Rosie Ming
by Ann Marie Fleming – Canada, 2017
(85', O.V. with Italian subtitles)
Rosie Ming, a young Canadian poetess of Chinese origins, is invited to e Poetry Festival in Iran. Once arrived, far from the overprotective grandparents for the first time, she knows other poets that tell her stories and they force her to deal with her origins and her story.
A magic film, produced by The National Film Board of Canada, that reflects on the duty of tear down the cultural and generational barriers.
Director:

Ann Marie Fleming
With Asian – Canadian origins, Ann is an indipendent film creator. Grand niece of the Chinese Long Tack Sam, acrobat and performer of the Vaudeville Theatre, she is maybe better known for the animated biographic film The Magical Life of long Tack Sam (2003), awarded to the San Diego Asian Film Festival as the best documetary film. She ha san her own animated production company, the Sleepy Dog Films.