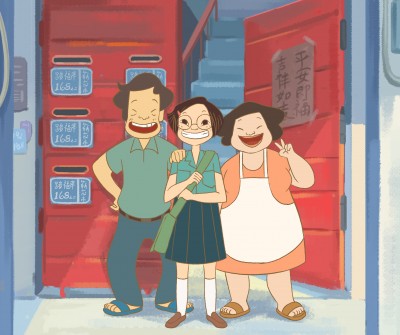 Tuesday 29 May 2018 2:00 pm
Cinema Lumière - Sala Scorsese
On Happiness Road
by Hsin Yin Sung – Taiwan, 2018
(111', Original with subtitles)
After years of absence, Chi, emigrated years ago to USA comes back to her native Taiwan to attend to her grandma's funeral. Being in a crisis with her American husband and uncertain about her future, Chi takes this journey as an opportunity to rediscover her origins, going back to her parent's home and looking through her family history and the history of Taiwan itself.
Based on an incredibly awarded short film by the same director, the movie is a delicate journey through memory, in which the history of Chi's family merges masterfully with the one of her city.
Director:

Hsin Yin Sung
Born in Taipei, she studied theory of film at Kyoto's university and has later obtained the Columbia College's degree in Chicago. She likes to go from one cinematographic genre to another to explore the different relationships between people, and her vision thinks as the cinematographic editing as the composition of a musical piece. Before her experiences in the movie industry she was a writer, journalist and photographer.