Heisei tanuki gassen Ponpoko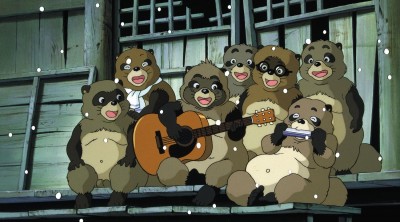 Wednesday 30 May 2018 10:15 pm
Cinema Lumière - Sala Mastroianni
Pom Poko
by Isao Takahata – Japan, 1994
(119', Japanese with Italian subtitles)
In '80s Japan, the country is going towards a rapid and inconsiderate industrialisation and urbanisation, that takes more and more space from nature. Tanukis, sort of magical raccoons that always lived in the countryside, decide to strike back by making themselves finally visible to humans to make them remember the worth of myth, traditions and wonderfulness.
Absolute gem of Studio Ghibli's production by Miyazaki and Takahata, Pom Poko shows the fight between innovation and tradition with incredible fantasy and rhythm, with at least one scene that made movie history, the one with the parade in the middle of the city full of monsters and creatures from Japanese folklore.
Director:

Isao Takahata
Director, screenwriter, producer, and co-founder of Studio Ghibli with his friend and colleague Hayao Miyazaki. Praised by international critic for his amazing sensibility, he is considered one of the cornerstones of an entire way of doing animation. His interests in cinema history and studies of French literature met when, in 1953, La Bergére et le ramoneur by Grimault and Prèvert aired, which represents a true enlightenment for young Takahata, the starting point to explore all that animation can do.