Kaguya-hime no monogatari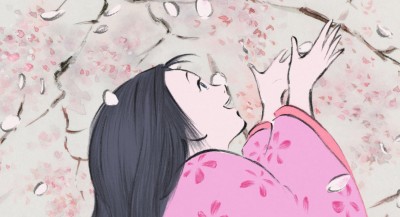 Thursday 31 May 2018 8:15 pm
Cinema Lumière - Sala Mastroianni
The Tale of the Princess Kaguya
by Isao Takahata – Japan, 2013
(137', Japanese with Italian subtitles)
During a day of spring, an old bamboo cutter finds in the stem of a plant a small mysterious and elegant being with the appearance of a little girl, that he decides to adopt. The divine nature of the child is shown soon: every experience she has, makes her grow both mentally and physically so much that after a few days she becomes a cheerful and lively girl.
Straight from Japanese folklore, Takahata's last work, 2015 Oscar's nominee for best animated movie, is the completion of a full artistic life and a hymn to an existence where we can still find ourselves despite the imperturbable laws of man and divine entities. The artist and director is shown a poet with incredible sensibility.
The desperate run of the protagonist is unforgettable, one of the most furious and overwhelming scenes ever seen in an animated movie.
Director:

Isao Takahata
Director, screenwriter, producer, and co-founder of Studio Ghibli with his friend and colleague Hayao Miyazaki. Praised by international critic for his amazing sensibility, he is considered one of the cornerstones of an entire way of doing animation. His interests in cinema history and studies of French literature met when, in 1953, La Bergére et le ramoneur by Grimault and Prèvert aired, which represents a true enlightenment for young Takahata, the starting point to explore all that animation can do.